This is MY first real post in days, finally have access to my hacked account again.
And all of Vit banned, and WC's forum deleted.
Great, isn't it ? Well, not on the forum part, but on these sad hackers endings.
Great job to yuku.
Vit has been talking to me the past few days via skype, telling me  my account is going to be OK, I believed him, he told me it was just a glitch.
Vit and WC are the hackers, now they're gone, with their good forum , no doubt, deleted.
They've always been idiots!
BTW, Malik sent me this message, that "Mike1" (Vit or WC) sent to everyone, this is clearly not perrault, or me.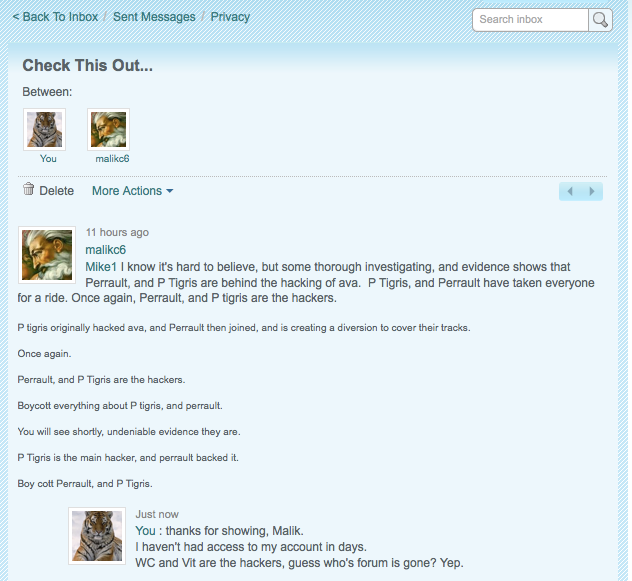 Funny thing is I apologized to both for previous confrontation, no good to these dweebs.
RIP nasal voiced prick .